Clean solutions where it matters most.
Since the very first days of KOBO, our chain technoloy has been used successfully in the baking industry, for the processing of meat, vegetables and grain, and in the bottling industry. Just as in the past, our innovative concepts continue to impress and some are being developed into and implemented as trendsetting industry solutions. Industrial standards such as hygiene and legal requirements are taken into rigorous consideration during the design and implementation phase. Our ideas and solutions set standards.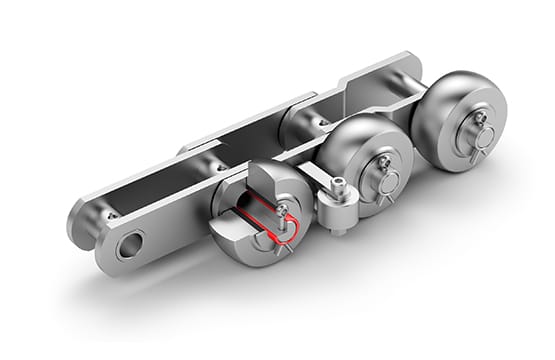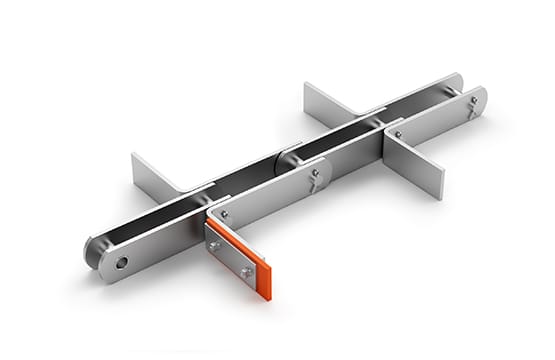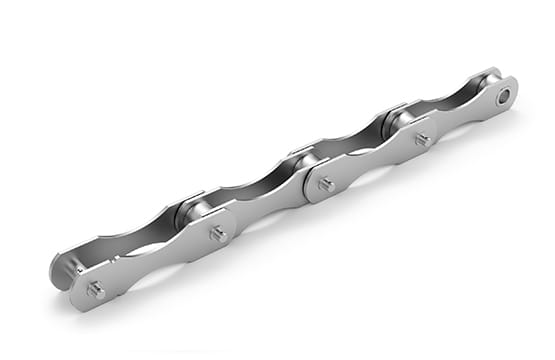 Baking Industry
Many OEMs and end customers rely on our state-of-the-art chain technology. For industrial bakeries such as pizza and bread bakeries, we manufacture special solutions and chains made to order for applications like tunnel ovens, proofing cabinets or pre-baking ovens.
KOBO's research and development together with OEMs and end customers has developed innovative designs. One of those developments are special carbon components. These components have an extended lifetime, are maintenance-free and provide one further advantage: Rollers are mounted outside the chain and can be replaced in a short time saving money and maintenance time.
All chains can be offered in metric and imperial dimensions.
KOBO chains are used in:
Tunnel ovens
Proofers
Pre-bake ovens

KOBO's carbon bushings stand for:
Extended lifetime
Low maintenance
Easy replacement
Availability in different options
Slaughterhouse Industry
The variety of conveyor equipment in the slaughterhouse industry is high. Especially  hygienic requirements are important to the quality of the conveyor and the final product.
Due to KOBO's cooperation with OEMs and end customers for decades, KOBO is experienced in the development of special chains. Customers require long lifetime of conveyors, efficiency in the process and no downtime in operations. KOBO offers a wide range of chains such as Cardan type chains, u-joint chains or drop-forged chains for overhead conveyors. According to the application, chains can be manufactured zinc coated or made of stainless steel.
Sterilizer Industry
The manufacturing process of engineered chains for sterilizing food is the most complex application for chain manufacturers. The chains need to meet two requirements: Resistance against aggressive media and high temperatures in the working environment. KOBO´s products meet these requirements.
State of the art materials are chosen in the manufacturing process of the chains, such as martensitic stainless steel in combination with bronze bushings. Only these materials comply with the high standards of KOBO engineering. KOBO has decades of experience and know-how for economic solutions and long lasting success.
Besides chains, KOBO also manufactures sprockets. Chain and sprocket belong together so it has to come from one supplier to avoid any misunderstandings and problems. KOBO is your one stop shop.
Grain Handling Industry
Trough conveyor chains are used in various applications and different industries, especially in the food industry. KOBO's trough conveyor chains are based on the German industry norm DIN 8165 and DIN 8167. Components and material specifications are chosen according to the special requirements of the conveyor and the conveyed material. KOBO manufactures the standard range of trough conveyor chains as well as special solutions with custom made designs in metric and imperial design.
Chain technology from Germany since 1894. Quality Progress is our tradition.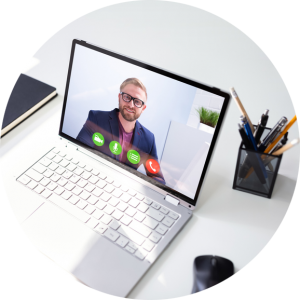 "Striving for product improvement through cooperation with our customers makes us "The Chain People". That is what we work hard for every day!"
Dominik Stracke, CEO KOBO USA, LLC