Optimally adapted. For nearly all conveyor processes.
Whether coarse or fine-grained, whether corrosive or abrasive – for decades we have worked together with major equipment manufacturers in the industry to create unique solutions for a unique industry. KOBO's work with the leading equipment manufacturers and end users makes KOBO a reliable and knowledgeable partner worldwide. High temperature or low temperature applications are part of KOBO's portfolio.
KOBO is not just a chain supplier. As a one stop shop we supply chains, sprockets, rollers, pans, buckets and attachments.
The products are used for the transportation of bulk material handling in various industries, such as:
Cement Industry for limestone, coal and clinker transportation
Biomass Industry for pellet transportation
Energy Industry for coal, gypsum and ash transportation
Wood and Paper Industry for chips transportation
Palm oil industry for organic waste transportation
Fertilizer Industry for granulates and sulfur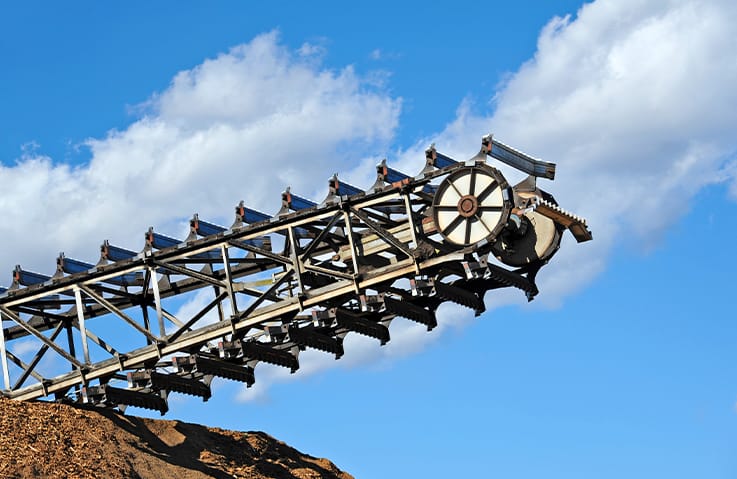 Reclaimer Systems
As a company for roller chains and conveyor chains, we know how important it is for individual links to fit together perfectly. Only then do things run optimally – just like in a good, cooperative partnership.
We therefore see customer focus as an essential criterion for common success. Every project is important to us. We always want to meet requirements and exceed expectations. That is why we attach great importance to sustainable relationships, rather than one-time success.
Pan Conveyor System
Pan conveyor systems for horizontal transportation as well as for high incline operations are part of KOBO's product portfolio. Hot materials, such as clinker can be conveyed from the cooler to clinker silos in a cement mill.
Also, pan conveyors are used in raw mills and crushers with high shock load requirements. KOBO manufactures chains with attachments such as rollers, pans and buckets as one interacting system and produces all components inhouse. Anti-backbending features as well as double link chains with extremely high breaking loads are typical characteristics for pan conveyor chains. Whether it is metric or imperial design, KOBO is your reliable partner.
Bucket Elevators
Bucket Elevators are moving bulk material vertically under high speeds. Due to the speed, potential shockloads and high temperature, bucket elevator chains are carefully designed for high fatigue loads. The most critical applications are in the cement industry. Bucket elevators are also used in various industries such as grain handling, fertilizer and in the food industry. KOBO manufactures bucket elevator chains for single or double strand use, traction wheels and sprockets.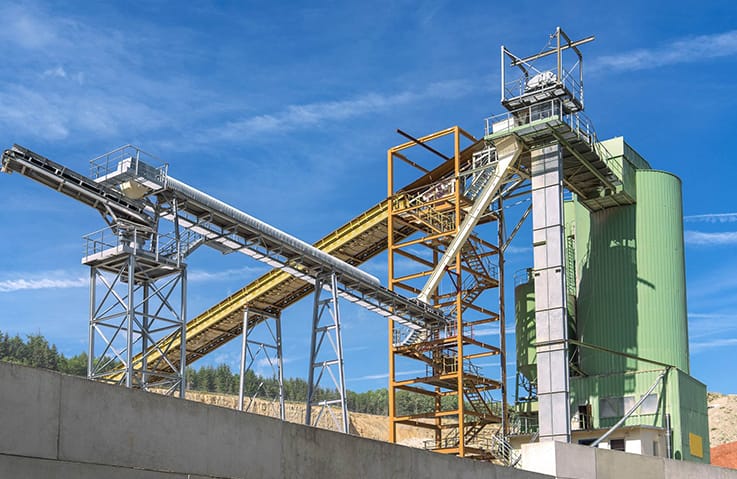 Pans, Rollers, Buckets
Attachments are directly connected to the chains and interact with all moving parts in the conveyor. Therefore, it is critical to understand the importance of these components. As part of the system, attachments can improve the lifetime of the chains, if properly designed. Customer's maintenance department can rely on KOBO as their one-stop shop for chains, sprockets and components.
Chain technology from Germany since 1894. Quality Progress is our tradition.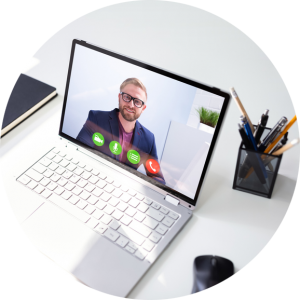 "Striving for product improvement through cooperation with our customers makes us "The Chain People". That is what we work hard for every day!"
Dominik Stracke, CEO KOBO USA, LLC