KOBO is one of the leading chain manufacturers worldwide.
Our high performance chains can be found in various industries. Discover different ways KOBO chains can help your company succeed.
Standard Engineered Chains
KOBO is specialized in manufacturing standard engineered chains according to DIN or ANSI norm. Over a time span of a 120 years KOBO has manufactured more than 20.000 different types of chains. Standard, standard with special attachments as well as engineered from scratch, KOBO can help you to find the right product.
Lubrication Free Chains (low maintenance)
The usage of lubricants such as oil or grease and the labor are significant parts of the maintenance cost of a conveyor system. KOBO's low maintenance chains are manufactured with the highest precision with either polymer or bronze type bushings. These bushings do not require any additional lubricant for the lifetime of the chain. Immediate cost savings in lubricant and labor are realized throughout the lifetime of the chain.
Sealed Joint Chains
Chains with sealing technology are part of KOBO's products portfolio. Sealings between the link plates, protected with or without metal covers, protect the joint and prohibit dirt and debris from entering the bearing surface between pin and bushing.
The chains can be manufactured with grease fittings to lubricate the joint properly for an extended lifetime of the chain. Furthermore these features can be added to Low Maintenance Chains to protect the "lifetime lubricated joint".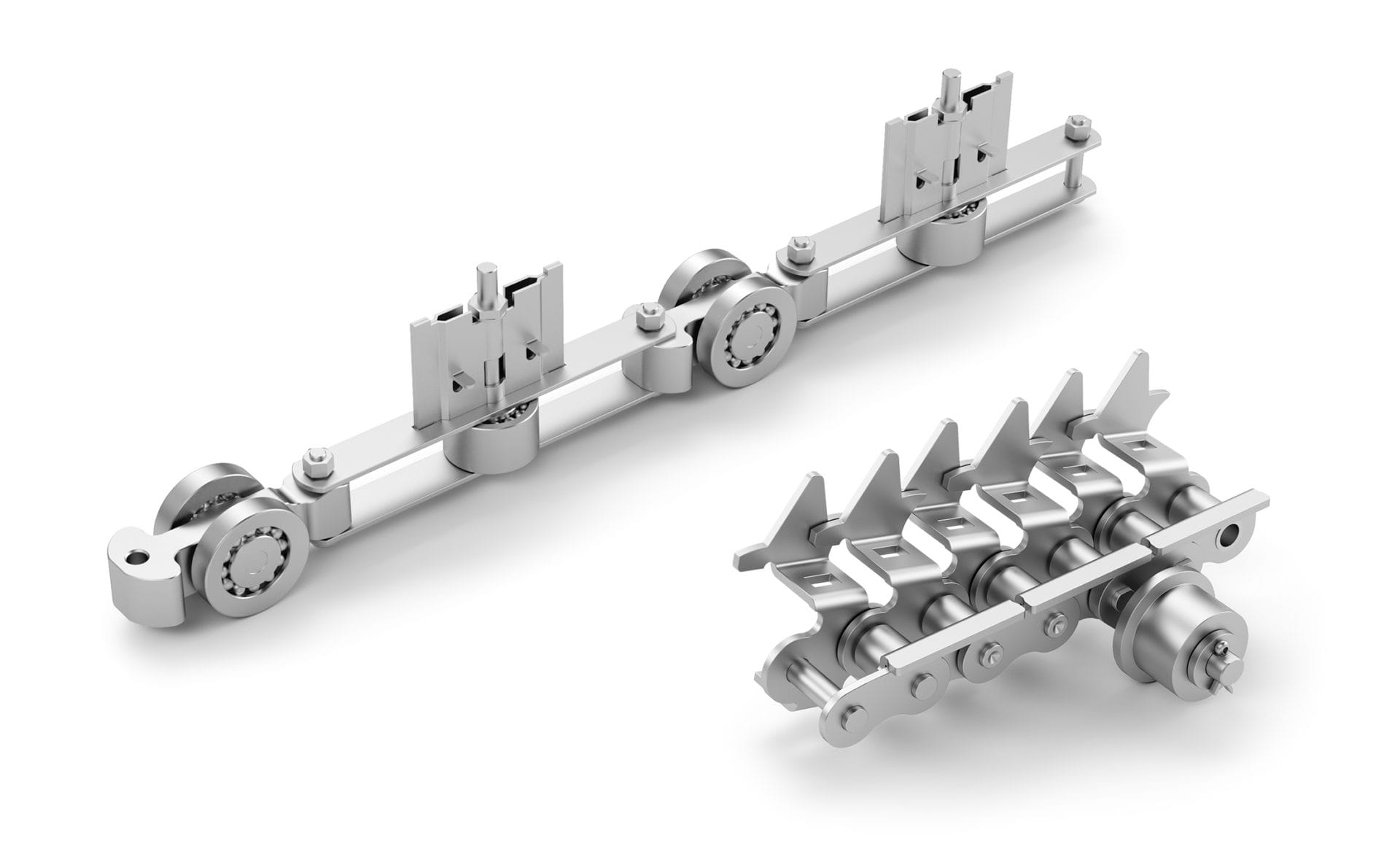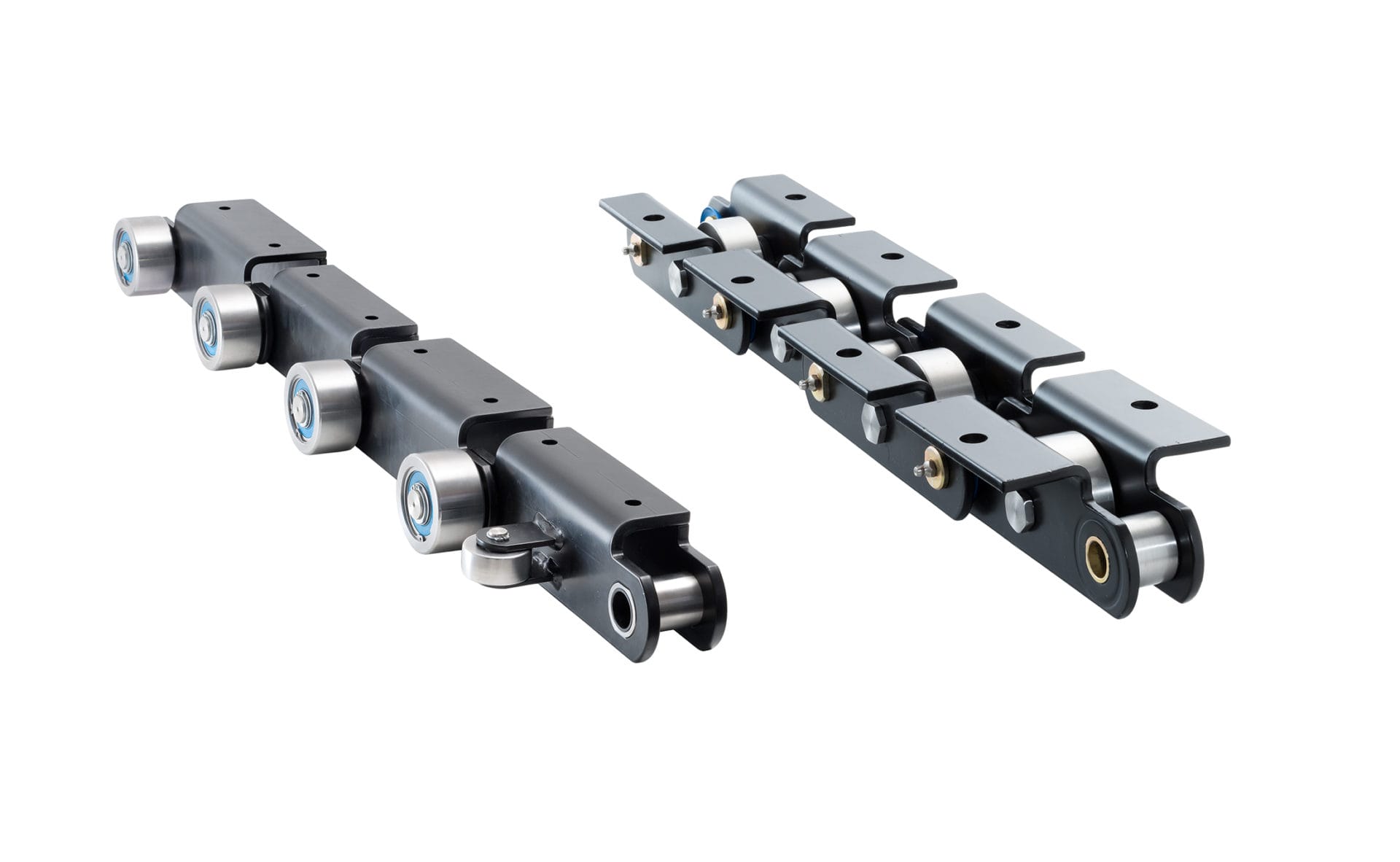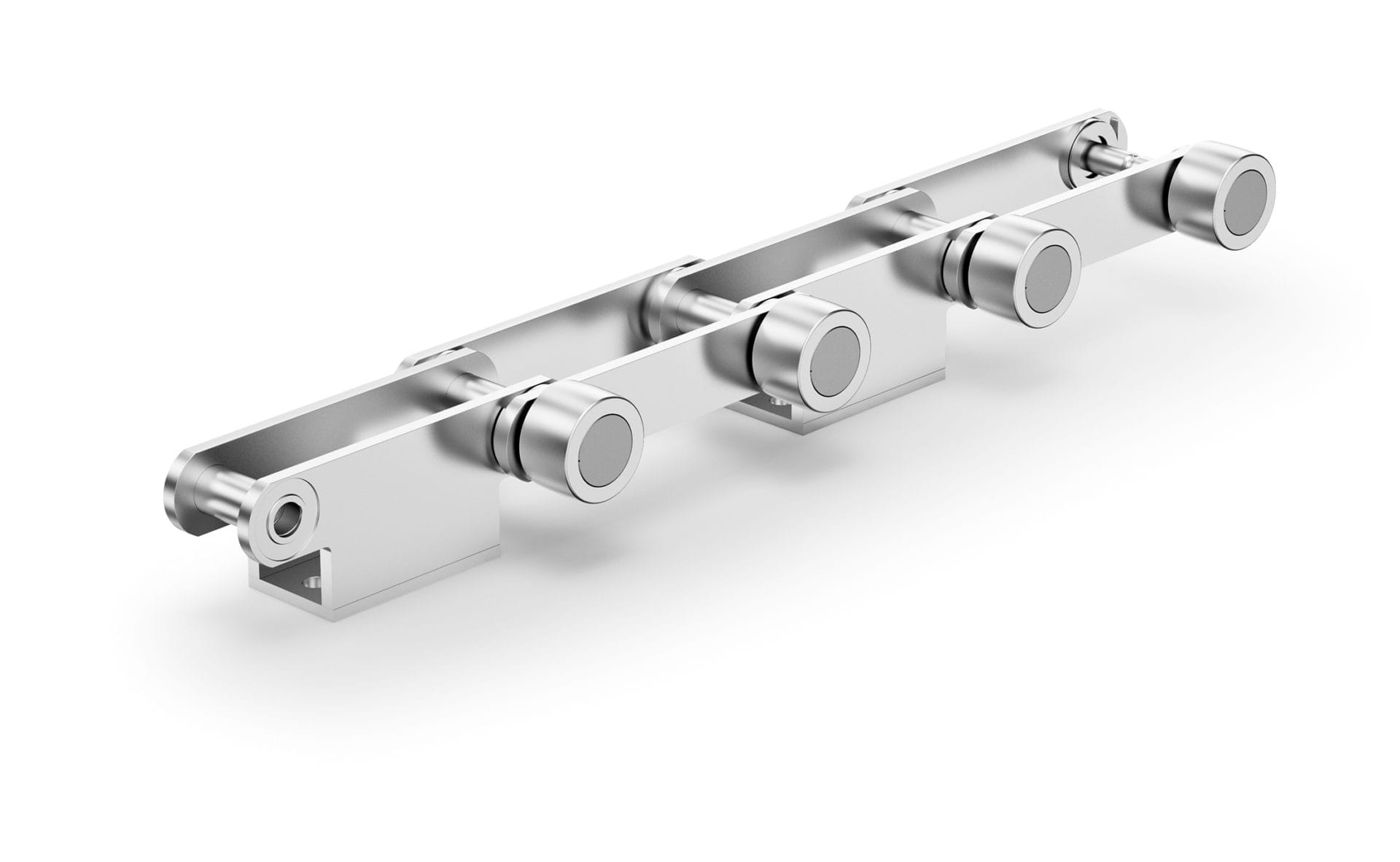 Chain technology from Germany since 1894. Quality Progress is our tradition.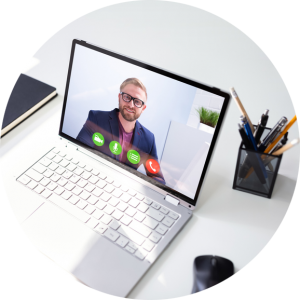 "Striving for product improvement through cooperation with our customers makes us "The Chain People". That is what we work hard for every day!"
Dominik Stracke, CEO KOBO USA, LLC